AIS is working with customers to solve real-world problems using the new tools available as a result of continuous innovations in sensor, network and data analysis technologies, collectively termed Industry 4.0.
Take a quick look at our explainer video to see how we could help with your IIoT projects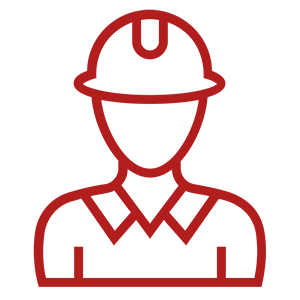 Engineering
Our engineers focus on detail while considering the entire system
Whether you have Chemical, Controls, Electrical, Mechanical, or Process engineering needs, our inter-disciplinary group of experienced engineers and designers stand ready to help focus and refine your ideas into highly practical, engineered solutions.
Working aggressively to minimize capital costs and time-to-production, we continually consider ease of construction, operation, and maintenance to insure your system provides the fastest, largest return on your investment.
Process engineering
Detailed system engineering calculations
System Optimization
Equipment sizing & specification
Six Sigma cost saving analyses
Alternate energy soluitons
Technology & IP research and evaluation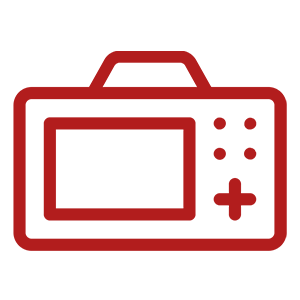 Control System
Control systems design based on process understanding
Our approach to control system design begins with our full understanding of the process. As we execute the design we carefully consider the overall safety, process quality & reliability, economics, enviornment, global parts availability, the operators, system hazards, and applicable classifications & standards.
We evaluate, design, and specify all levels of control and automation systems. We will recommend the appropriate safety and automated logic systems for your stand-alone equipment or entire plant.
With all that in mind, we then deliver to you a standard or custom control system that fits both your process and your budget.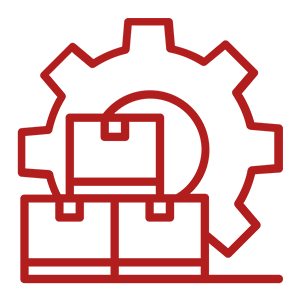 Automation
Our engineers make complex systems easy to operate
We believe the key to a system's long-term success is its ease of use. Using our in-depth understanding of the process, our engineers work alongside our clients to develop theories and sequences of operations that truly address the needs of the system.
With this basis we then utilize the IEC standard programming methods to create highly effective and intuitive programs that result in user-friendly operator interfaces that need minimal training.
Platforms
Allen Bradley
Siemens
Modicon
GE and more
Software
RSView & RSLogix
FactoryTalk View & Historian
Wonderware
GE Cimplicity, iHistorian, &
Proficy Portal
Matrikon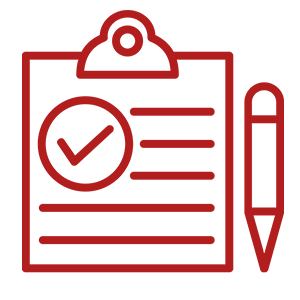 Safety
Safety doesn't happen by accident
Our extensive history with hazardous chemicals has trained us to approach every project with safety foremost in our minds. We continually research, evaluate, and apply codes and standards to reduce risks and comply with or exceed corporate & industry guidelines, and government regulations.
Our common tools include Hazard & Operability Study (HAZOP), Process Hazard Analysis (PHA), What-If Scenarios, Failure Modes Effects Analysis, (FMEA), Safety System Anaylsis, and IEC 61508.
SEMI
ISA
Compressed Gas Assoc
UL
EPA
European Union (CE)
NFPA
OSHA
ANSI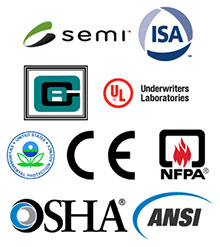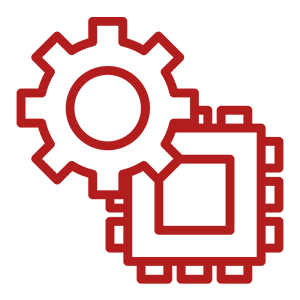 Design
We specialize in brilliant designs from fuzzy concepts
We emphasize a clear and accurate presentation of all design concepts, flow charts, as-builts, layouts, schematics, and final design drawings. Throughout the design process we collaborate with our client, resulting in a fluid design evolution from concept to build-set.
The designers and drafters of AIS are proficient in the latest design tools such as SolidWorks, Inventor, AutoCAD, AutoCAD Electrical, AutoCAD P&ID, Visio, and the entire Adobe Creative Suite.
Common Tools
SolidWorks
AutoCAD Inventor
AutoCAD Electrical
AutoCAD P&ID
Visio, Word, & PowerPoint
Adobe Creative Suite
Project Management
We will either find a way, or make one
With the hard-earned tactical and strategic skills necessary to manage multi-national, multi-disciplinary teams, AIS is experienced developing, planning, executing, controlling, and closing projects of all sizes and complexities.
We pride ourselves on our ability to smoothly integrate and work with your employees, vendors, government officials, operators, and craft personnel. We are seen as an extension of your own staff, providing a drop-in management solution for your most challenging projects.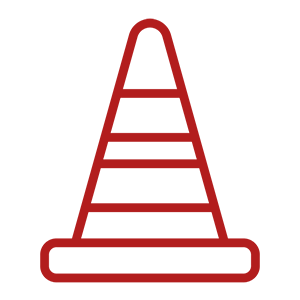 Training
Clear, concise objectives lead to understanding and competence
Even after a system has been designed, built, installed, and validated, the most critical step remains: training. AIS has always emphasized an in-depth understanding of the entire system to operators, maintenace personnel, and site engineering staff to insure continued successful operation.
Training programs are designed specifically for each client's process, site, and requirements, in both one-on-one and class room environments. When needed for international deployment, training programs are translated and adapted to mesh with local cultures and experience.